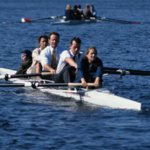 BioAgency is your bio-business partner. We offer finance services, consulting services, support and a contact network as part of a range of services for Life Sciences companies.

A main focus of our activities is to invest in and carry out development projects. BioAgency identifies and selects developments of products, product candidates, technologies and services of the life sciences with the aim of bringing them to the market. These projects originate from academia from biotech or medtech companies and from the pharmaceutical industry and are further developed in collaboration. We subsequently licence these developments out to companies that are able to achieve approval and bring them to the marketplace. Our business model can be seen as a win-win situation for every and all participating parties for the inventor, for the licensee and for ourselves.
So far, we have taken up, successfully developed and out-licenced projects in the areas of oncology, infectious diseases, neurodegenerative disorders, cardiovascular diseases, surgery, orthopedics and diagnostics.