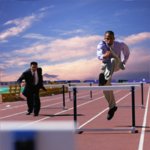 Early Stage Investment Program
We will dive deep into your business concept and examine the strengths, opportunities, weaknesses and threaths of your business and business model in particular in respect to the scientific and technical as well as the business and economic view. We strive to carry out a fast but thorough analysis. On short notice, we will communicate whether your business concept matches the investment criteria of the financial community. In this case we help you to approach potential investors. If we feel that the business model or concept requires further thoughts we will let you know. Also in this case we are happy to assist in making your case "marketable".
Whenever necessary and reasonable we will help you complete or modify your business concept and strategy. All going well we will suggest a financial plan and budget that meets your particular finance requirements. If consented by all parties we will contact one or more competent investors and chair negotiations between them and yourselves.
Our contribution to the development of your company usually does not end here. In the course of our partnership we will help you in any respect to advance your company with consulting services and contact to our network of experts from science and industry